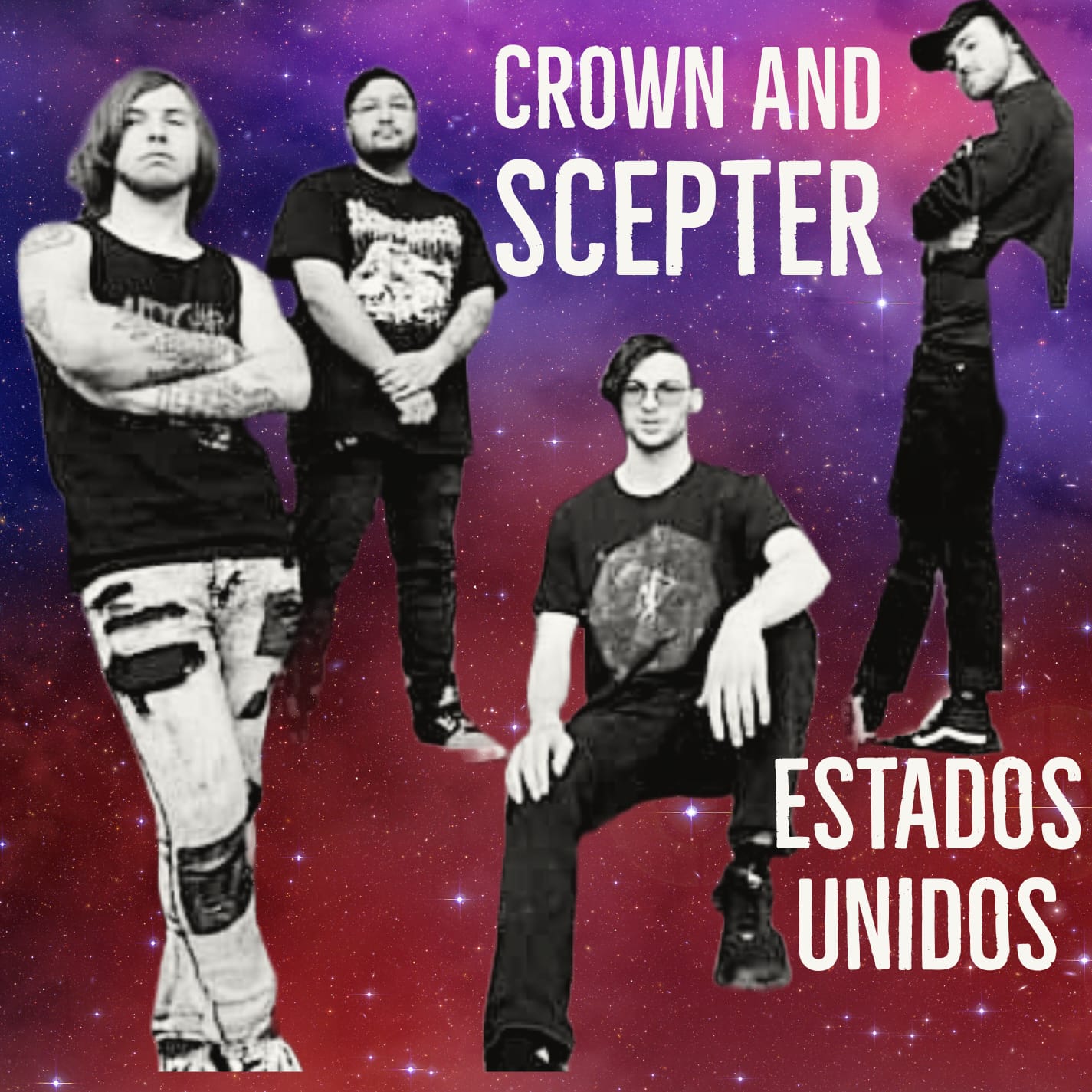 Desde Estados Unidos llega Crown and Scepter, nuestros recomendados de Submithub, nos presentan su tema debut One And The Same, Metalcore con bastante power.
Canción One And The Same
Género: Metalcore
Artistas similares : Trivium , Killswitch Engage , Lamb of God , All That Remains
"Una canción que de inicio nos parece un poco larga, con 5:11 minutos de duración, tiene un inicio lento, pero tan solo en el segundo 37 ya la descargan toda y nos entregan un sonido contundente que solo dan ganas de Rockear. La conjugación vocal e instrumental, está muy bien lograda, la mezcla de las dos voces (característica del género), funciona muy bien. Si quieren encontrar momentos más power, desde el 1:59 tienen un momento bastante interesante donde sientes ese fuego de la banda arder en su máxima expresión. En el último tercio llegan con sonidos más cercanos al rock, con riff solitarios de guitarra que le dan un toque especial a One And The Same. Para ser su tema de lanzamiento, prometen llenarnos de buenos sonidos en el futuro con sus próximos lanzamientos. Por todo lo mencionado, hacen que este estreno, también sea recomendado y agregado al playlist en Spotify de Rockear.Co con lo mejor de la música independiente del planeta. Y tú ya la tienes?, escúchala aquí y prepárate para la mejor selección musical".

Rockear.Co
Y tu crees que One And The Same ya hace parte de nuestra Playlist? Sí, la actualizamos a diario con lo mejor de la música independiente del planeta.
«¡Esta es nuestra primera canción grabada como banda! ¡Parece que a todos los que la han revisado para nosotros les gustó mucho! ¡Esperamos que les guste nuestro sonido! Tenemos un buen solo y nos dijeron una hermosa salida».

Crown and Scepter
Crown and Scepter es:
Sean: 🎤
Tyler: 🎸
Jordan: 🎸
Logan: 🐟🎸
Nick: 🥁
Rockear.Co
Encuentra contenido exclusivo en nuestro canal en YouTube. Entrevistas, videoclips, detrás de cámaras, que te pondrán a Rockear con lo mejor del Rock Independiente del planeta.